I think to make a fair assessment, you have to separate "President Jimmy Carter" from "Former President Jimmy Carter".
I am a fan of the man and certainly do not think he was "worst President/worst President until Obama" that the Reagan right paints him as. However Carter said it best in his autobiography:
[I]
Jimmy Carter was President of the United States for 1460 days. He has been a former President for over 13000 days.
Whatever he has achieved in his post-Presidential life, and he has done an awful lot, it's those 1460 days that history will record him by, and it will done in isolation from the rest of his life. He's not the only one - President Herbert Hoover was the same in terms of having a productive post-presidency but whose legacy was those four years in the Oval Office. On a slightly different scale, Richard Nixon is regarded as the boogeyman and his achievements don't have the recognition they probably should (for instance Carter normalized diplomatic relations with China, but it was Nixon who opened dialogue in the first place).
My opinion about President Carter is he is one of the most perplexing incumbents in history. To have over 70% approval rating at one point in his first year, having only narrowly winning the election, to a quick slide and ultimately being voted out in a landslide. From being heralded for openness and direct dialogue to having the same medium derided as preaching. For his "Crisis of Confidence" speech to actually resonate very positively in the immediate aftermath, to then be spun against him as "malaise". Considered too conservative by his own party and challenged by Ted Kennedy yet some of his policies and ideas are now discussed as way ahead of the time and "progressive". The GOP saw him as a spending President creating superfluous programs and soft on communism yet the beloved Reagan increased the deficit more than Carter relatively.
Coming out of the 1960s and into the 70s was a turbulent era, with Watergate hastening an already growing distrust in government and public institutions. The Vietnam War and its legacy, the situation with OPEC causing high gas prices, inflation and the spending of the government after WW2 rearing a head. Carter was a byproduct of all of this - a sweet-talking, honest, likeable fellow who had an impressive resume. He used the whole peanut farmer to great benefit even though if not for the premature death of James Earl Carter Sr, James Earl Carter Jr would probably have followed in his mentor Admiral Hyman Rickover's shoes. Carter was an intelligent, studious individual who had a good career with the Navy and had a scientific background to problem solving.
Rather than being a transformative character, he took each problem as they came. That showed in his Presidency because he didn't outline a great domestic vision in the mould of FDR, JFK and LBJ. Carter was more like President Eisenhower (my favorite) insofar that his domestic policy outline was somewhat vague but effective because the image was the Presidency is a custodian of the people's government, rather than a mandate to change the tide of America. Carter's critics in the campaign of 76 thought of him as wishy-washy - saying a lot of words but not meaning a lot. In the modern age every Presidential candidate has to put forward some sort of grand package whether they mean it or not, and every election is "the single most important election" since the last one.
Carter did have big plans for what its worth - he was in favor of universal healthcare, as Governor of Georgia he had a fine record on civil rights and carried that on as POTUS, he was perhaps the first to announce human rights as a pillar of his agenda. But at the same time, he was fiscally more conservative than people in his party wanted. I suppose the view from the top gives a different perspective when you are responsible for the good and bad, not the Senators who pushed for the legislation. Bill Clinton could not pass his healthcare plan when the economy was roaring in the 90s, so for an economy in the dump as it were in the 70s, universal coverage was a non-starter. Carter recognised that and proposed incremental healthcare which would expand with time - you could say similar to Obamacare thirty years later - but he couldn't get the democratic majority in the congress to support that where Ted Kennedy ruled.
Now to talk about Carter's relationship with congress - he has to take some blame for it. The problem when you run for President as a Washington outsider is when you get to the White House, you have to work with the "establishment" you and your people derided. There was already friction caused and Carter's loyalty to his Georgia staff of young, arrogant lads only helped accelerate it. Tip O'Neill - speaker of the house - said Carter was extremely good on the details, but not a good salesman. The Carter Administration had a democratic majority but wasted it.
Iran was the death-knell of his presidency but I'm a little moot about this. He got the hostages out without military force in Iran and I actually admire his conviction to do so despite all the criticism for his lack of action. Some say still that his inaction allowed Iran to become what it has transpired to which is a serious threat and enemy to the US, although I believe the circumstance of the overthrowing of the Shah and Islamic revolution would have occurred whoever was in the Oval Office. The Shah was not a saint and the uprising was stirring up beforehand. Was taking the Shah in for cancer treatment a miscalculation? A long time ally of the US whose admittance could have tremendous consequences to Americans in Iran...the administration dithered from yes-no-yes-no to ultimately saying yes, and the rest is history.
He got the Camp David Accords which is a huge diplomatic triumph.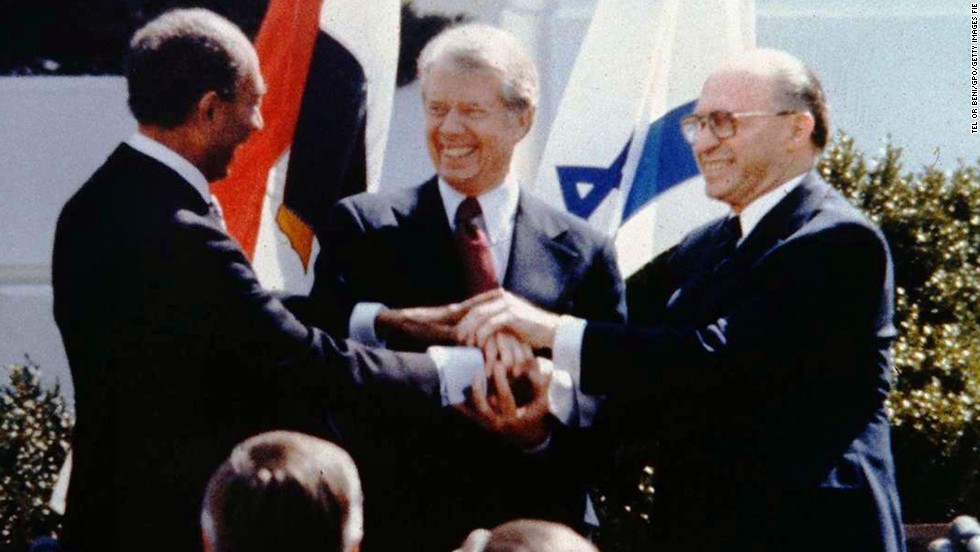 The boycott of the 1980 Olympics in Moscow however was a huge mistake and devastating for the young American athletes whose dreams were shattered by geo-political affairs.
He advocated alternative energy sources, told the cold truth of our reliance on foreign oil and I believe in a second term, his energy legislation would have been number one on his priority. With the help of First Lady Rosalynn Carter did good in starting dialogue of mental health and passing legislation for mental health provision care (which was shelved by the incoming administration)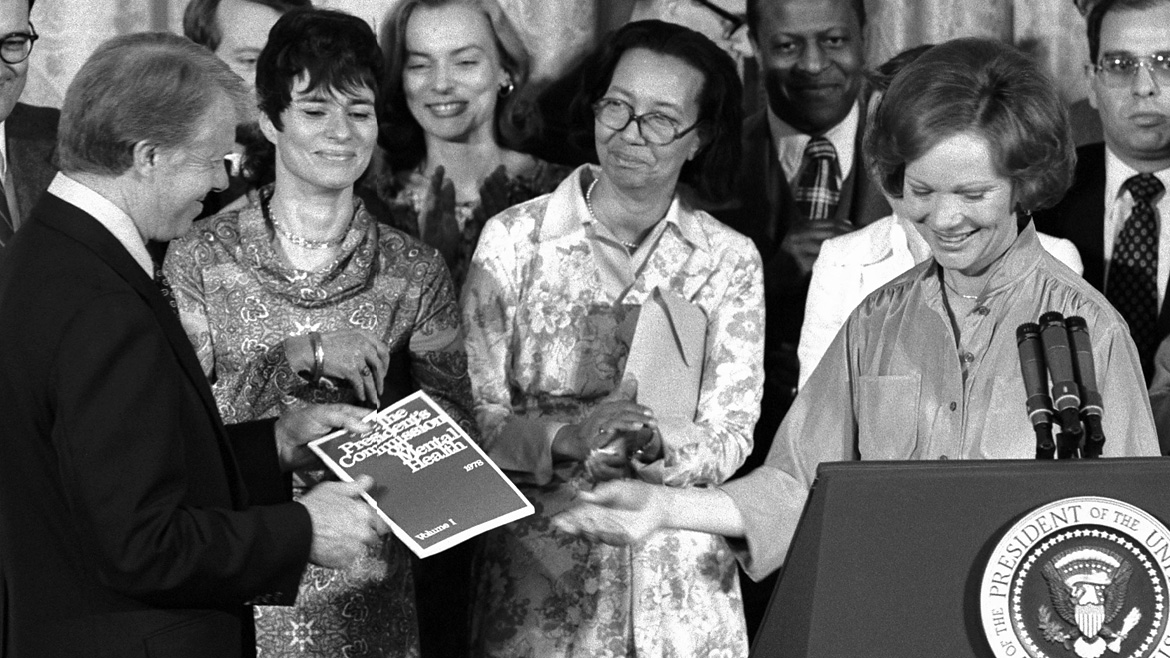 On the other hand his relationship with trade union leaders was not good and those people felt betrayed by one of their own. He looked like he succumbed under the pressure and rather use the power of the incumbency to his benefit, the Rose Garden strategy made him isolated. It's true that he had much serious problems at hand but Ted Kennedy and Ronald Reagan were not the two people you give a headstart on. He beat Kennedy in the end handily but not without Kennedy's impact hurting him in the general. If you are to watch the 1980 debate and ask someone who doesn't have the background knowledge, which one of the two men participating is the President of the United States, I bet most people would say Reagan. Because Carter lacked conviction in himself. "There you go again..." was the line that characterized that debate and summed up the Carter presidency by the end.
Overall I would say history has been kinder to the Carter Presidency than his contemporaries. I can see an argument that he was the right man at the wrong time. The Clinton presidency is not seen as positively now as it was then, and GHW Bush benefits from that because the economic prosperity of the 90s is arguably a projection from Bush. Would Carter's agenda have been better served in a stronger economy where he would have leverage? I believe so but then I don't believe he'd have got the nomination never mind the White House in an "ordinary" cycle. 1976 was a unique election and it brought about an obscure and unique winner. Something tells me 2020 will be '76 all over again!