Having looked at many of the great Roman Imperial villa's and palaces, I have noticed some significant trends in the architecture and layouts of these villa's that seem to show a direct corrolation with the state of the Empire at the time.
A few examples would be the villa's of Diocletian, Domitian, Nero, and Hadrian.
The great Domus Aurea or Golden House of Nero that stretched from the Palatine to the Esquiline hills demonstrates both his ambitions and flamboyancy but also shows parallels to the state of the Empire - expanding and conquering. Parts of the city were levelled to make way for this great villa, and it showed the lavish way of life of the Roman elite at the time, and also the political and geographic state of Rome.
The villa of Domitian on the Palatine hill, seen below, is in stark contrast to the Domus Aurea despite being only a few decades after Nero. The Empire had come to a stand still and was going through turbulant times, with four Emperor's in just one year, assassinations of Emperor's and threats of civil war brewing. Domitian's villa has much more defensive and isolated qualities, and is not sprawling all over the map, but rather closed off and one would say chaotic in it's organization - much like the state in Rome.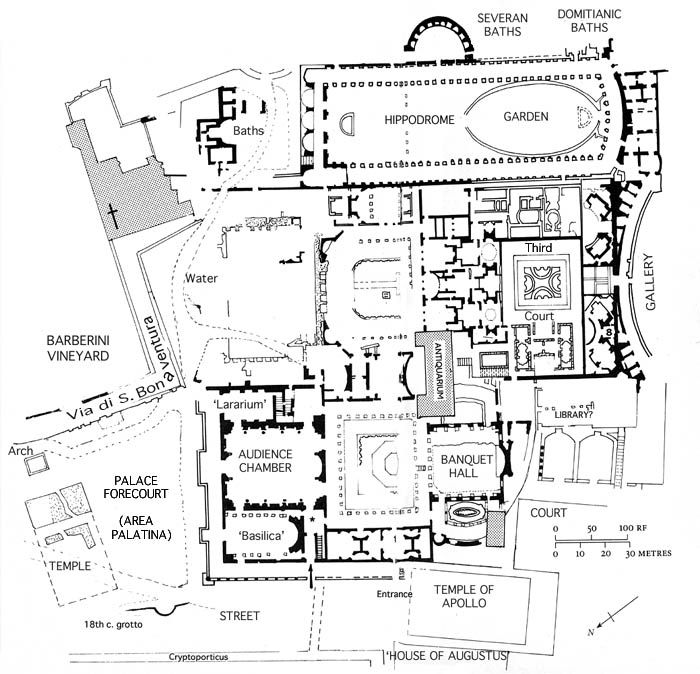 Then we get to Hadrian's villa at Tivoli. During Hadrian's reign, the Empire had rebounded and reached its territorial height, it seemed invincible and his villa demonstrates this (below). It is built on a series of round axis and long structures protruding out of them in all directions, much like protruding arms of the Roman armies and influence. The villa has no defences, and is sprawling in the countryside, indication low levels of threats both to the villa itself, but also how the Romans viewed their empire at the time.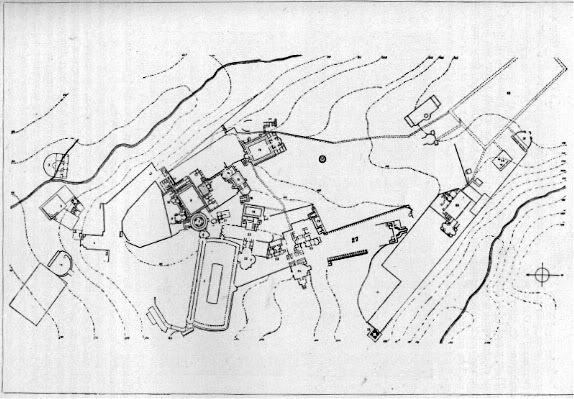 Diocletian's villa at Split (below) is virtually the complete opposite of Hadrian's villa. Diocletian's villa is built more like a Roman fort, surrounded by walls and shows contraction and isolation, just as Rome was doing at the time - contracting and under ever growing threat on nearly every frontier. The enemies of Rome had begun to take back territory and the Roman Empire was shrinking, and this is clearly shown in the construction of his villa. One could even argue that his villa is clearly seperated into four equal quadrants, possibly in reference to the rule of Tetrarchy at the time?
I could go on for ages, but I thought I would just share a few of my thoughts!