This is a folklore in N.E England from way way back.
Basically the story goes that John Lambton,an heir to the Lambton Estate went fishing one day instead of going to church.While he was fishing an old man came to him and warned him that he should never miss church.
Eventually John caught what looked like an eel but had legs and 9 holes on each side of its head.
John,thinking he had caught a demon or devil,threw the worm down a local well and all was forgotten for many years,and John went to join the Crusades as a penance for missing church over time.
Eventually the well water turns poisonous and a great white worm has emerged from the well and wrapped itself around a local hill It then proceeded to steal and consume livestock,children or passers by.In an attempt to stop this beast John's father,when the creature moves towards Lambton castle offers the worm milk of nine good cows, twenty gallons, or a filled wooden/stone trough.
People try to kill the worm ,including local knights,but none succeed.
To cut a long story short,John,upon his return sees a wise-woman who gives him strength to fight the worm and tells him to inbed spears in his armour and to fight the worm in the river,where it is wrapped around a great rock at the moment.
He must also,to avoid a curse,kill the 1st living thing he sees after killing the worm.
John kills the worm and,having already arranged a plan with his father,waits for the families faithful hound to arrive so he can kill it and stop the curse.
However,his father,in all the excitement appears first before the dog,and even though John kills the hound,he cannot kill his father,and the curse remained.
Some real generations of Lambtons have actually have actually died prematurely :
1st generation: Robert Lambton, drowned at Newrig.
2nd: Sir William Lambton, a Colonel of Foot, killed at Marston Moor.
3rd: William Lambton, died in battle
9th: Henry Lambton, died in his carriage crossing Lambton Bridge on June 26, 1761.
Sir Charles Sedley, 5th Baronet - a man who knew how to have fun !!
Posted November 18th, 2011 at 04:41 AM by
halomanuk
Updated November 29th, 2011 at 05:26 AM by
halomanuk
---
Sir Charles Sedley, 5th Baronet - a man who knew how to have fun !!
This man,prominent in the Restoration period of King Charles II,was a perfect character to fit into the 'party' time of the King's reign.
He wrote songs,plays,poems and often got himself into serious bother due to his drinking and 'don't give a s**t attitude' to life.
He formed the 'Merry Gang' who had extravagant dinners and serious amounts of wine and other beverages,which often led to Charles getting himself into trouble more than his other members.
For example,
On 16th June 1663,with his co-horts Lord Buckhurst and Sir Thomas Ogle,dined on six dishes of meat served by 6 naked women.
After dinner and many bottles of wine they moved to the balcony.
They then proceeded to perform a mock church sermon,the blasphomy shocking people,but eventually up to nearly a 1000 people were watching.
This all ended with Sedley naked and the men indulging in a mock buggery session and pissing into the wine bottles and throwing it at the crowd,after putting his penis in a glass,stirring it and toasting the king before drinking the wine.
Ogle and Sedley,both members of Parliament,ended the session by declaring "Come now,let us go in and make laws for the nation !! "
Needless to say Sedley was arrested,fined 2000 marks (approx £100,000 today !) and bound over to keep the peace for 3 years.
In October 1668,Sedley and Buckhurst were arrested for running up and down the street,drunk and nearly naked,and beating up a few members of the Watch .
However,he was a favourite of Charles and remained in Parliament throughout his entire reign,though as a dinner guest,if his name was on the list for the evening,other diners would shudder to see which Sedley would turn up - the Parliament version or the Merry Gang version.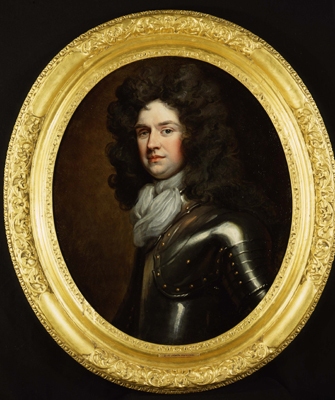 You can find a good account of Sedley on WIKI actually :
Sir Charles Sedley, 5th Baronet - Wikipedia, the free encyclopedia
Personally i admire him in a funny way,he went against the system and just knew how to have fun in a time of plague and fire and war against the Dutch etc.
He even got the grudging admiration of a King,although this would change after the death of Charles and the short,turbulent reign of his brother,James II,who had Sedley promptly removed from Parliament.
But this only lasted until the reign of William III 3 years later in 1588 when he was restored into Parliament.
Comments