Syria's Cultural Heritage and the Civil War.
---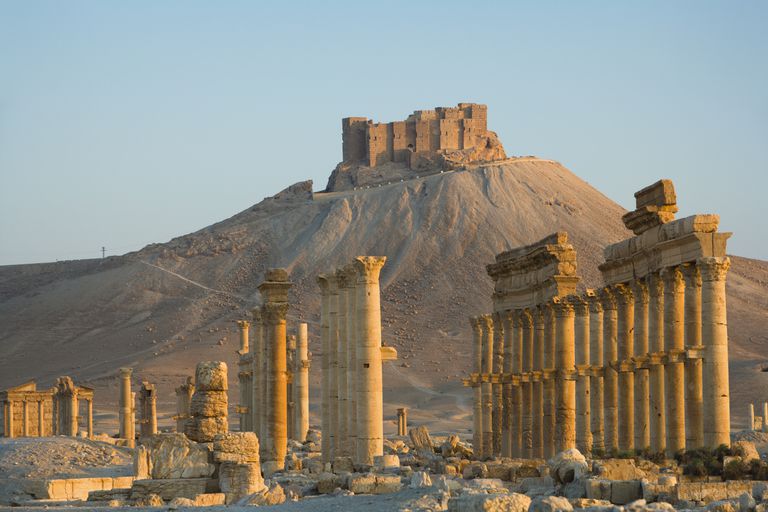 In ancient times, Syria was a part of the fertile crescent, a center of neolithic culture and a crossroads as well as a heartland to the oldest civilizations in the world. Its historical significance doesn't end there, the city state of Ugarit (which was established in 6000 BC and remained prominent until the Bronze Age Collapse) gave the world its earliest known alphabet and earliest known music note while Syria's capital, Damascus is one of the oldest continuously inhabited cities in the world, being settled as early as the seventh millennium BC. Syria was the battleground between the Egyptians and Hittites, the Romans and the Persians, the Arabs and the Byzantines, the Mongols and the Mamluks, the Mamluks and the Ottomans, and so on.
Yet Syria, which was described by André Parrot as "everyone's second homeland" had to live through another chapter of history, the 21st century's Syrian Civil War.
Now the existence of such a large scale conflict in Syria and its cultural heritage sites being on the front lines already put Syria's six UNESCO world heritage sites in danger since 2013, but it wasn't until the rise of ISIS to prominence that this 'threat' became a very ugly reality.
ISIS swept through large scale areas of Syria and Iraq in a relatively short time, capturing many major cities in Syria such as Raqqa, al-Mayadin, Abu Kamal, Al-Bab, Jarablus before advancing in Homs and capturing the strategic town of al-Sukhnah, paving the way to their entrance to Palmyra, a prosperous caravan city which rose to prominence in the 3rd century as a major ally to Rome against the Persians turned capital of a rebellious empire which captured areas ranging from Anatolia to Upper Egypt in a span of two years. At this point ISIS has already gained a reputation for destroying cultural heritage, after their destruction of Nemrud in Iraq and their sacking and ravaging of museums and cultural heritage sites in Iraq and eastern Syria, so their entrance to Palmyra following a two week offensive against a weakened and demoralized SAA flipped a new page in their campaign to destroy, ravage and eradicate the Levant's rich and priceless cultural heritage. Nothing now stood between their bulldozers and bombs and Palmyra's priceless ruins. What happened following the capture of Palmyra was the destruction of Palmyra's two best preserved temples, its arc of triumph, and the transformation of its Roman theater to an execution ground and its museum to a ruin after they ravaged and sacked its priceless antiquities. Their campaign of destruction carried for two years until ISIS was expelled from Palmyra by the SAA with Russian aid.
Now after destruction, there must be restoration. That's precisely the direction which Syrian archaeologists with the aid of the international community have now faced and will walk through. The 11 feet Lion of al-Lat statue, which was damaged in 2015 by ISIS was restored in October of 2017, Italian experts have experimented on Palmyrene funerary statues restoring them through 3D technology and sending them back to Syria. This is all relatively minor work compared to the destruction which Palmyra faced, but very promising considering that restoration has already began and the international community is already heading towards restoring Palmyra.
Archaeologist Paolo Matthiae, which previously excavated the site of Ebla in Syria stated that: "The archaeological site of Palmyra is a vast field of ruins and only 20-30% of it is seriously damaged. Unfortunately these included important parts, such as the Temple of Bel, while the Arc of Triumph can be rebuilt." He added: "In any case, by using both traditional methods and advanced technologies, it might be possible to restore 98% of the site".
So hopefully destruction this is not the last we'll hear of Syria's history.
Comments