Jean Victor Moreau: The Eternal Number Two
---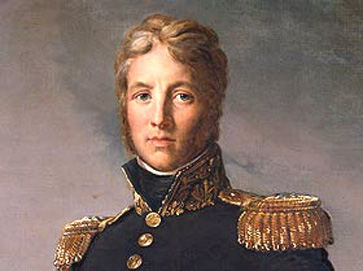 Jean Victor Moreau (1763-1813)
Jean Victor Moreau was another skillful contemporary of general Bonaparte. He first established himself as a brigadier under Joseph Souham in Flanders helping to achieve victory during 1794.
In 1795 he was given command of the army of the Rhine and Moselle which controlled the southern flank of Germany whilst his comrade general Jourdan commanded the northern flank. Both armies crossed the Rhine and advanced as far as Bavaria before Archduke Charles trounced Jourdan and forced both him and Moreau to make a fighting retreat back across the Rhine.
Later on during 1797 Jourdan was switched with Hoche and both he and Moreau crossed the Rhine again and achieved several victories before general Bonaparte forced the Austrians to make peace. During 1799 he commanded the Army of Italy but was defeated by Alexander Suvorov and he did not see a command until 1800 when First Consul Bonaparte sent him to cross the Rhine with an army. He successfully defeated the Austrians at Hohenlinden (a battle very comparable to Marengo in its results and execution) which together with general Brune's victory on the Mincio River ended the Second Coalition War.
Together with Bonaparte and Hoche, general Moreau was considered among the three best generals of France.
Unfortunately for him he was charged with treason, due to his political influence and ambitions, and exiled from France by Napoleon. However he would return in 1813 as a general under the Tsar and was killed by a cannon ball at the Battle of Dresden. No doubt both Moreau and Hoche would have been made marshals had they been present during the Imperial period. Napoleon would say of him "Moreau had no system in either politics or military matters. An excellent soldier, he was personally brave and very capable of moving a small army on the battlefield, but he was an absolute stranger to the knowledge of grand tactics. Without his woman he could have performed admirably for me, for basically he was a brave man, but he could not effectively command more than 20,000 men. This was also the opinion of Kleber and Desaix. Perhaps under my tutelage he could have been molded. Had I 40,000 men I would not fear a Moreau that possessed 60,000 men nor a Jourdan that possessed 100,000!".
Comments